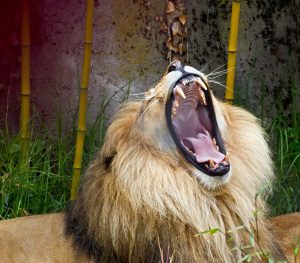 "It doesn't matter whether you are a lion or a gazelle. When the sun comes up you better be running." – Abe Gubegna
How is this relevant? Read on and come to your own conclusion!
Last January, Gartner made a bold claim by stating that by 2017 the Chief Marketing Officer (CMO) will spend more on IT than the Chief Information Officer (CIO). The basis behind the premise is simple: Marketing departments are purchasing significant marketing related technologies and services from their own capital and expense budgets – both outside the control of the internal IT organization and in conjunction with them.
The question is where does that leave the role of the CIO? How should they, or even can they, exert control over the CMO? Those of us on the IT side have always been seen as a cost center to companies, a necessary, expensive evil that must be contained and controlled. Conversely, the marketing department has always enjoyed the role of a revenue generator. I am not proposing that their costs are contained and controlled any differently, but CEO's generally understand the necessity of a tight marketing strategy to generate ROI. If a company is not effectively marketing and advertising, how are new clients finding them? Marketing is about revenue; IT is about efficiency. Revenue is sexy, but efficiency takes a real leader of a CEO to understand.
Should the CIO be concerned? Definitely. If the CMO inadvertently exposes corporate data that should not be shared, the company will look to the CIO to explain why they did not warn or prepare the marketing department. This is regardless of if the CIO even knew what Marketing was doing.
Can CIO's exert some control? Definitely. In fact, it has become the job of the CIO to be the technology advisor and advocate. CIO's must become comfortable supporting the marketing initiatives of the CMO. This involves developing a cohesive working relationship. In fact, Big Green would recommend creating a special division within the IT department that is focused on sales and marketing endeavors. This could include web developers, programmers, and other image/client focused individuals. Additionally, a security and network engineer would come in the group from time to time to help educate both marketing and IT personnel. The infrastructure should be well thought out and allow the teams to be creative and flexible, but still protected and secure.
We, in IT, must remember that we need to stay relevant in this discussion and be part of all technology conversations. CMO's and CEO's are looking at what they need to keep the company moving forward. We have a great opportunity to move from the "annoying cost center" to the "enabler of revenue increases". Abe Gubegna was not far off the mark!
"Every day in Africa, a gazelle (CMO) wakes up. It knows it must run faster than the fastest lion (CIO) or it will be killed.
Every morning, a lion (CIO) wakes up. It knows that it must outrun the slowest gazelle (CMO) or it will starve to death.
It doesn't matter whether you are a lion (CIO) or a gazelle (CMO).
When the sun comes up, you better be running."
-Abe Gubegna
So if everyone needs to keep running, let's work on running together rather than competing with each other! In which direction is your team running?