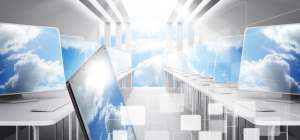 A transition or migration to the Cloud is never a decision to be taken lightly. Moving to Office 365 seems to have significant savings and operational potential, but is your company prepared for the move, and do you understand all the potential pitfalls?
I recently spoke with Jeff Rogers for a 'Jeff Talks' audio cast about this very subject. I wanted to understand the buzz around Office 365, and he shared his thoughts. A key point he made is that the move needs to be carefully assessed, and correctly executed, as it is a 'one time' migration. If it is your job within the organization to maintain an existing system, that is one thing, but it is generally not your job, nor have you been trained to migrate this massive thing from inside your walls out to the Cloud. Big Green IT is engaged even by sophisticated IT organizations within companies that have simply not done a migration before. They have experience helping all sizes and types of organizations when it comes to migration assessment and help.
With this in mind, Big Green IT can provide various tools to help your company decide if Office 365 is a good fit. Firstly, they are offering a series of 'Lunch and Learn' opportunities, taking a hard-core look into the pros and cons, and what to expect with a cloud migration. Secondly, since many companies are recognizing the value of moving Exchange and SharePoint to the Cloud, they are offering special pricing on an Office 365 Readiness Assessment. 
The readiness assessment will be catered to your specific needs, but generally follows a workflow that will not interfere with any of your day-to-day activities.
Customer provides all necessary access to Exchange, AD, and SharePoint servers (if applicable)
All assessment work will be benign to production and will not make any changes to AD
Assessment for 100 users to 1,200 users (small add-on for larger assessments)
Results, Analysis, and Documentation
Go forward recommendations including Active Directory requirements, estimated time to migrate, licensing, phase requirements, and trouble spots
Assumes single domain for this offer.  Multiple domains can be assessed. 
Expect to have 2-3 days for assessment and one day for analysis and recommendations (your mileage may very).  A complete Scope of Work will be part of this engagement. A custom scope can be built for any MS Office 365 Readiness Assessment or Migration Plan.  
Contact Big Green IT if you would like further information about the assessment, or to start your project for Office 365 and migrating your Exchange, SharePoint, and possibly MS Apps to the Microsoft Cloud.