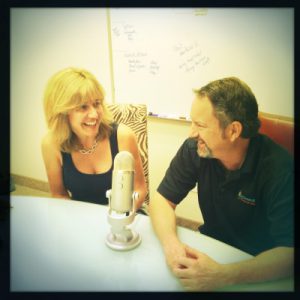 Jeff and I had another chance to chat all things IT, and we tackled an all too common issue – complicating IT solutions, specifically Storage Area Network.
Jeff begins by explaining that it is complicated enough when companies are looking at all the new SAN technologies on the market, and the various options of flash, hybrid and so much more. It can certainly all seem quite overwhelming. Jeff shared that he had been on a strategy call with a vendor about a specific customer and even the vendor had a tendency to over complicate matters! In simple terms, the customer we were discussing had a very specific need, a certain IOP requirement; we knew where the headroom needed to be; a specific data storage requirement; how much data they needed to store; and a replication requirement. The vendor, at times can display a tendency to oversell, or upsell and suddenly complications ensue. So, during this call, we were discussing various different models and options and getting deep into a myriad of possibilities. I was able to step back explain that it really is very simple.
I made the comment that it can also appear complicated when we do not totally understand all the implications, and Jeff admitted that it is ok to be complicated to the extent that you understand what it is that you are getting into but it's a balance. 
         Enough storage
         Headroom for growth
         Throughput with IOPS
         If we know that there is scalability, then that solution is the right one, once all the parameters              are looked at, it is that simple.
Jeff feels that when there is a broad product range, the manufacturers can also over complicate, as can the consultants. Manufacturers sometimes also struggle to accept consultative solutions to the specific needs of the customer. It is important to explain to the manufacturer that the key is not to complicate solutions to the end user because you will scare them away! They don't necessarily want choices to decipher themselves; they want you to tell them, based on their criteria, which is the best choice. 
As a consultant that is our job.  Look at all the possibilities, listen to the customer and put it all together. Define the correct manufacturer, look at all their offerings, and make it all fit together. Jeff does add the caveat that there are times when you want to show your customer what the next option 'up' would be in case they know something they have not shared with us, or some future project that may change the scope of requirements. So here is the solution based upon what you have told us, and here is the next solution up. 
Big Green IT will work with you to simplify complex IT choices. They help companies choose and deploy the best technology solutions for their needs, budget and the future. Stay tuned for the next 'Jeff Talk,' I guarantee it will hold a small nugget of information that you will be glad you did not miss!
Listen to complete audio blog here.