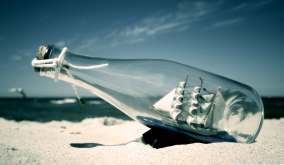 In a recent Jeff Talk, Jeff and I discussed three things to consider when it comes to helping companies become wildly successful in 2015. Jeff talked then about how Big Green IT's major goal is to help customers with specific technologies that will enable them to become 'wildly successful.' I loved the concept of wild success, and decided to delve further into the wildly successful concept. 
Jeff reiterated the fact that for Big Green IT, it is not just about going out selling and installing equipment, or IT services, they actually want to encourage 'wild success' by going above and beyond with their customers. Coming up with ideas that customers may not have thought of to help them achieve their goals quickly and efficiently through information technology. 
A great example Jeff shared concerned one of their customers in the loan origination business that hit a monthly high of 2000 loans. The lead IT engineer from Big Green IT on the project came up the idea that with the right IT they could help this particular customer process 3000 loans a month. In other words, as IT specialists who understand your business and where the bottlenecks are, we have the relevant information to help your business achieve more. 
Jeff believes it is common in his industry to become very focused on the nuts and bolts of a project.  It is simple to send engineers in to get the installation done, without thinking about how it could be done even better, to get more results even faster. Jeff made the comment that he does not want his customers to be 'building a ship in a bottle' since when they get too big for that bottle, it needs to be broken to grow, and Jeff would like help prevent that. 
We can see solutions that work in one industry and apply them to other industries. We really want to help our customers build for the future. "How can we use our knowledge of technology to help our customers become wildly successful in the business they do."
Talking of success. BigGreen IT is enjoying an enormous amount! Jeff had fun recently on Good Day Sacramento, taking Cambi Brown for a drive in the Tesla company car.
Click here to listen to the complete audio blog.